About 12th ASEAN & Asia Forum
The Sino-American Conflict and ASEAN: Surviving, Transforming, Succeeding
ASEAN is facing political and economic uncertainty as Sino-American tensions intensify. The conflict has affected supply chains and business sentiments, and there is increasing concern that the standoff is about more than trade and technology. Unless China and the United States can resolve their differences, the world may see a scenario where the two great powers are locked in strategic competition, with Asia caught in between. ASEAN is already being courted by China's Belt and Road Initiative (BRI), while the US hopes to make ASEAN the geographic centre of its Indo-Pacific Strategy.
In this context, ASEAN, Japan, and other regional actors are pushing for the conclusion of the Regional Comprehensive Economic Partnership (RCEP) and other FTAs to undermine their commitment to free trade and multilateralism, instead of taking sides in the trade war. However, ASEAN faces numerous obstacles – non-tariff barriers and regulatory hurdles are still a problem in the region, along with acute infrastructure gaps. ASEAN is also looking towards digital transformation as a new engine of growth. But while Industry 4.0 offers great potential, technologies must be adapted to fit ASEAN markets, and the region needs to prepare itself for the impact of disruption.
To help businesses understand these issues, the Singapore Institute of International Affairs (SIIA) is organising the 12th ASEAN and Asia Forum (AAF) on the theme "The Sino-American Conflict and ASEAN: Surviving, Transforming, Succeeding", focusing on what lies ahead for Sino-American relations, the implications for ASEAN and Asia, as well as efforts within the region to stay competitive and grow even amidst global uncertainty. The 12th AAF will feature perspectives from experts, business leaders, and government officials from around the region, with a keynote address from Mr Chan Chun Sing, Singapore's Minister for Trade and Industry.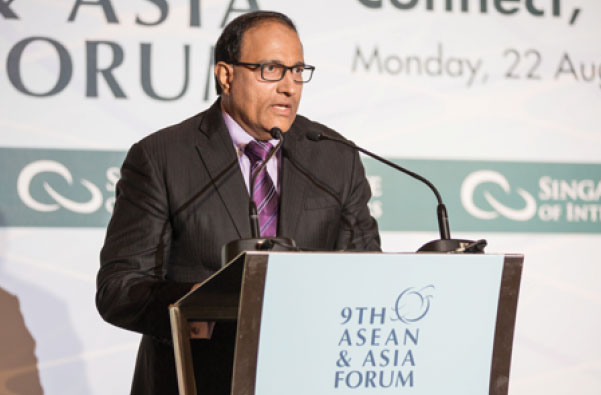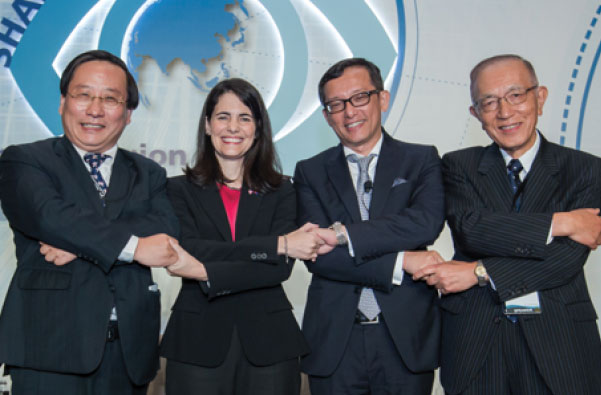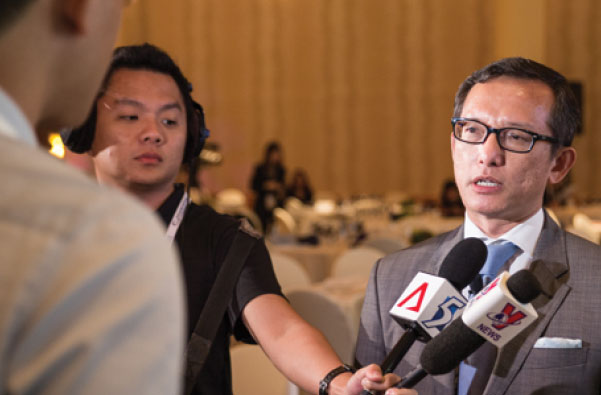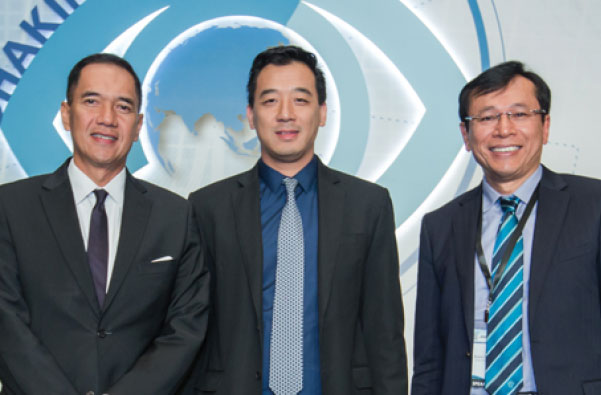 About the ASEAN and Asia Forum (AAF)
Into its 12th edition, the AAF is a platform for the private sector to better understand the region's political, economic, and strategic challenges, as well as their implications for businesses. The annual Forum draws more than 200 high-level corporate leaders and policymakers each year, and encourages open dialogue and networking among regional stakeholders.
Previous AAFs have featured Emeritus Senior Minister Goh Chok Tong, former Prime Minister of Singapore; Tan Sri Dato' Muhyiddin bin Yassin, former Deputy Prime Minister of Malaysia; and U Soe Thane, Union Coordinating Minister for Economic Development, Republic of the Union of Myanmar. The AAF attracts significant media coverage, widely covered by both local and regional media outlets. News coverage of the AAF appears in media outlets such as TODAY, Channel NewsAsia (CNA), and Bloomberg, as well as via social media platform Twitter and Facebook. The media engagement has been useful in promoting awareness about ASEAN and international affairs.

About the Singapore Institute of International Affairs (SIIA)
Founded in 1962, the SIIA is Singapore's oldest think tank dedicated to the research, analysis, and discussion of regional and international issues that matter to business. The SIIA is a non-profit, non-governmental organisation which plays a key role in Track II diplomacy, supplementing official dialogue between governments. The SII A is also a founding member of the ASEAN Institutes of Strategic and International Studies (ASEAN-ISIS), a regional alliance of think tanks. Since 2013, the SIIA has ranked as one of the top think tanks in Southeast Asia and the Pacific in the Global Go-To Think Tank Index by the University of Pennsylvania.